You shall receive an email notification of the tracking number after the item has been shipped and the order has been completed (See Below). An example of the tracking number will be RX572211802DE. If you do not have it, please write to contact@cloversac.com with your order number.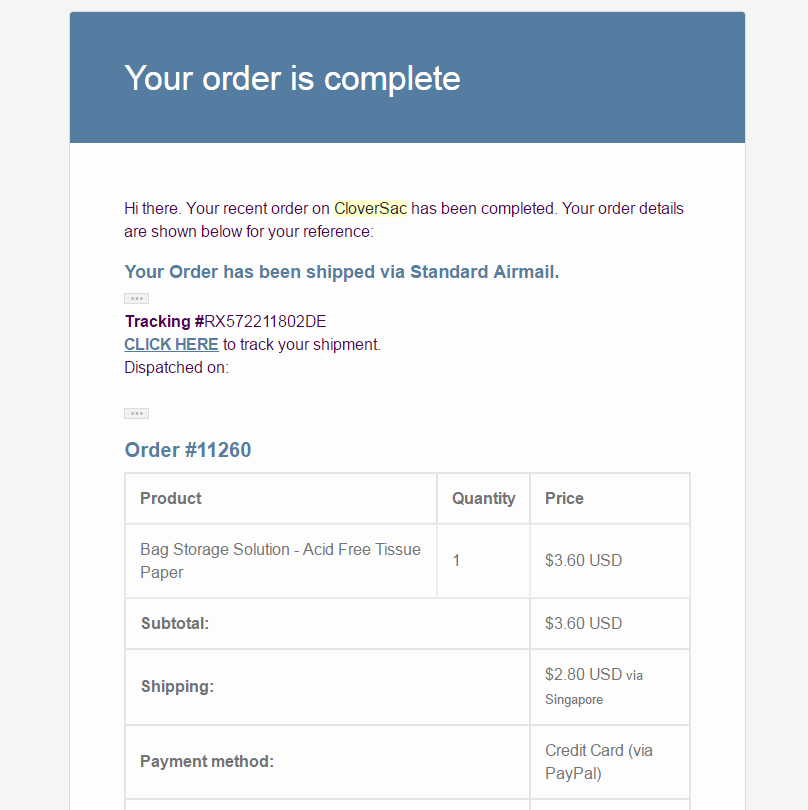 By clicking the "CLICK HERE to track your shipment", you find out the status of your shipment.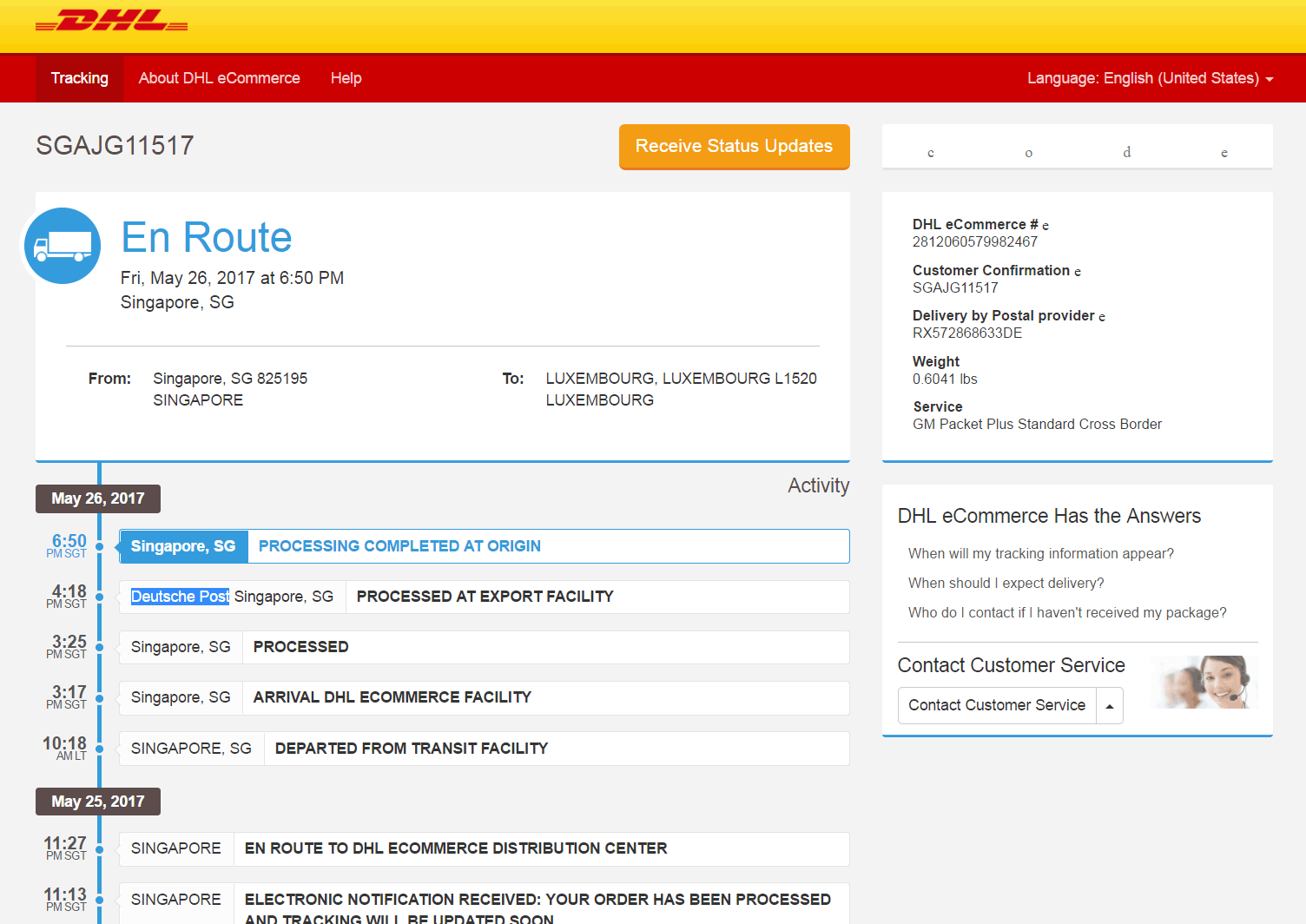 Alternatively, you go to the Royal Mail tracking page below and enter the tracking number eg. RX572211802DE
https://www.royalmail.com/track-your-item
Enter the tracking number and you will be notify the status of your delivery.
Please take note that this tracking number will not work if you enter at the DHL Express website as the parcel is shipped via DHL Ecommerce and not DHL Express.